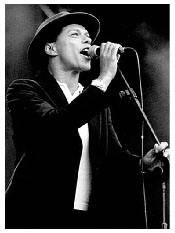 Pauline
PAULINE BLACK is the lead singer of 'THE SELECTER' who spearheaded the 2 tone movement alongside the Specials. The band had hits with 'Three Minute Hero' 'Missing Words' 'The Whisper' and 'On My Radio' they also charted with 2 albums 'Too Much Pressure' and 'Celebrate the Bullet.
When the band split in 1982 Pauline turned to TV hosting her own show 'Black On Black' on channel 4. She has also appeared amongst others in 'The Bill' '2000 Acres of Sky' and most recently 'The Vice' Pauline still tours regularly with The Selecter whose music is still an influence today, as seen by the track 'Same Old Show' by Basement Jaxx from the album 'Remedy' which sampled the classic 'On My Radio'..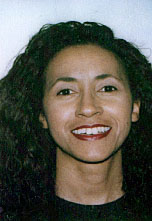 Rhoda
RHODA DAKAR was also a product of 2 tone fronting the all girl group THE BODYSNATCHERS who released the timeless 'Lets Do Rock Steady' a top twenty hit in 1980. After releasing the next single 'Easy Life' and appearing in the film 'Dance Craze' alongside the Selecter and Bad Manners the band went their separate ways, some forming a new band The Bellestars and Rhoda joining 'SPECIAL AKA'. She had already guested on The Specials 'More Specials' album but was now a full time member. She wrote and sang 'The Boiler' which was the follow up to 'Ghost Town' and recorded the album 'In The Studio' which included the ground breaking 'Free Nelson Mandela' This album is currently being re-mastered and will be re-released this summer on EMI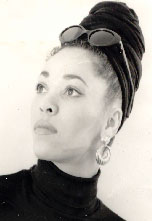 Jenni
JENNIE BELLESTAR was of course the vocalist in the aforementioned 'BELLESTARS' The band enjoyed great chart success with 'Sign Of The Times' 'Sweet Memory' 'The Clapping Song' and 'Iko Iko'which also reached the US top ten in 1989 after being featured in the Oscar winning film ''The Rainman' Jennie also sang with Paul Weller on 'The Bitterest Pill a number 2 hit in 1982 for The JamJennie has toured with bands like The Clash, The Police, Elvis Costello and Madness and has recently been on the road with her own band 'BIG 5' alongside ex Bad Manners keyboardist Martin Stewart and co songwriter Nick Welsh who are both involved in the SKADIVA show.