Artists2Events are currently booking tours & Festival Dates for the following.

Contact
Mike or Rob
for details/Bookings
The Animals were one of the most important bands originating from England during the '60s. The group were widely considered the raunchiest, the dirtiest, the spottiest, the most authentic and uncompromisingly raw band of their time.
House of The Rising Sun - We gotta get out of this place
Don't bring me down - It's my Life - Don't let me be Misunderstood
More on The Animals & Friends


3MEN+Black!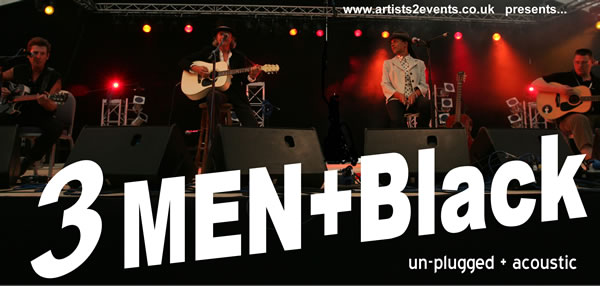 Jake Burns (Stiff Little Fingers) - Roddy Radiation (The Specials)
Pauline Black & Nick Welsh (The Selecter)

Full Tour Dates are available on the 3MEN+Black website

Previous Line ups have included JJ Burnel, Jake Burns, Pauline Black, Nick Welsh, Bruce Foxton, Dave Wakeling, Roddy 'Radiation' Byers, Eric Faulkner, Rhoda Dakar & Dave Sharp.



New www.3menandblack.co.uk website
To Launch their new website, for a limited period you can down load the video of 3MEN+Black taken from the DVD Rough Cut & Ready Dubbed and filmed at Brighton
Autumn 2005 Tour Details
Read the Full History of 3MEN+Black
"If you want to listen to old favourites and new good music played stripped down to the barest bones then come along."
3MEN+Black CD now available on A2E Records
Free MP3 Download
Eric Faulkner
Love them or loathe them, The Rollers were the teenage phenomenon of the 1970s. In a self assured, witty and composed style he recalls his days of pop bedlam as a Bay City Roller and magazine pin up,….to the greatest Rock n Roll swindle of all time.

2007 will see his debut British tour as an acoustic troubadour, playing some of his favourite and inspirational songs from Tom Petty to Pink Floyd and Woody Guthrie as well as plenty of original Roller hits, including Give a Little Love, Bye Bye Baby, Saturday Night & Shang A Lang.
Pauline Black - THROUGH THE GLASS DARKLY TOUR - A Musical Celebration of Nina Simone & Billie Holiday

Pauline Black, well known singer, actress and presenter, revisits her roots with the 'through the glass darkly tour'. Backed by the 'blue jazz trio' (keyboards, bass and drums) she will take you on her unique interpretative journey of the music of Billie Holiday and Nina Simone.

Pauline Black - THROUGH THE GLASS DARKLY TOUR DATES
Geno Washington & The Ram Jam Band - New Album And Live UK Shows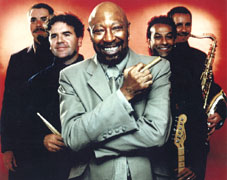 2007 saw Geno Washington celebrate the 40th year of his music career and to celebrate he toured extensively throughout the UK.
To coincide with the momentous occasion, Castle Music releaseded '
Geno Washington and The Ram Jam Band - Foot Stompin' Soul'
- a 2-disc album on 20th March, which features live material from Britain's top 60s Soul performer.
Boasting the hit singles 'Michael The Lover', 'Water' and 'Hi Hazel', as well as the originally unissued '(If This Is Love) I'd Rather Be Lonely',
Geno Washington - Biog, Photos & Tour Dates
Guy Maile

is an acoustic guitar supremo and 21century blues master. The Dylanesque singer/songwriter has had a very succesfull year, and looks sure to follow in the footsteps of fellow Welsh former busker, David Gray. As well as main stage appearances at several UK festivals, including, Guildford and Derby R+B, Weymouth, Hastings Black Horse Festival, The Wessex Fayre, The Real Music Festival near Colchester The Paignton 'Kick up the Arts' Festival and The Wombwell Music and Arts Fair, Guy has also been tour support for Selecter, Kiki Dee, Ed Tudor Pole and done further shows with Bob Geldof..

Guy Maile - Biog, Photo's, Tour dates & MP3s
A2E Records
have just released
GUY MAILE's
new album, '
Alone in Blue'
, which you can now buy
HERE
online
Follow the links above for track listings & sample MP3s.
Kiki Dee & Carmelo Luggeri's

musical backgrounds & combined interest in exploring the cross over potential of eastern and western music gave birth to their haunting and magical albums & exciting & intimate live show.

Kiki Dee

-

Biography

-

Tour Dates

-

Reviews
Uli Jon Roth
& The Sky Orchestra
"METAMORPHOSIS OF VIVALDI'S FOUR SEASONS"
Guitar legend Uli Jon Roth with Chamber orchestra in full 18century costume
BBC Classic album of the month.
Uli Jon Roth - more info
Hohodza - featuring Portia & Simba & The Fabulous Dancing Queens.
Debut UK Tour. The best entertainers around and the leaders in Zimbabwean traditional dancing. Fast paced, highly danceable music.
Hohodza - Biography & MP3s - Tour Dates
Arthur Brown & his Giant Pocket Orchestra - Arthur still possesses one of the greatest voices in rock and his relevance and influence will remain intact for years to come.
Arthur Brown - Biog, Photos & Tour Dates
RADA trained Edward Tudor Pole briefly joined the Sex Pistols as a replacement for Sid Viscous before fronting his own band Ed TenPole Tudor. His acoustic show has to be seen to be believed. Ed is mad, but deinitely not sad.
Ed Tudor Pole - Biography, Photos & Tour Dates
Modern Romance - Unplugged & Intimate. All their hits and the songs that have influenced them by the likes of The Beatles, Dylan, The Kinks and the power ballads of U2 and Simple Minds.
Biog, Photos & Tour Dates

Linda McLean

from Canada, who's debut album has been championed by Terry Wogan on radio2 recently, will be

visiting the UK in the summer with A2E to discuss her December tour proposal

Linda McLean - Photo

The Foundation's

'Baby Now That I've Found You', 'Build Me Up Buttercup', 'In the Bad Bad Old Days & 'Back on my Feet Again' all topped the charts worldwide.

The Foundations - more info

Martin Furey writes oddly haunting songs already showcased in some style with Bohinta, the band he still fronts with his sister Aine, but here he takes a further step into the ethereal. There's something about his anguished voice, the percussive edge and spookily sparse arrangements that gets under your skin.
Martin Furey more info


Phone Mike
01269 597118
for Availability
Pages in Memory

Lonnie Donegan
1933-2002

Tim Rose
1940-2002