An American singer-songwriter who, starting in the 60's was trained as a priest, saw action as a pilot during the Vietnam era, set up a band called The Big Three with Mama Cass Elliot, provided the musical basis for Hendrix's career by arranging, playing and recording Hey Joe, before seeing the record company place the mastered copy in the hands of 'Jimi'. He played the same NY Greenwich Village folk circuit as Dylan and in 1964, influenced a fresh faced Canadian named Neil Young, who followed Tim nightly as a front line punter, with his obscure brand of futuristic folk/rock.

By 1967 Tim had recorded his first album, a groundbreaking record of fledgling folk/funk that was to form the template for many successful bands to come. His most successful song came from this album, Morning Dew, since recorded by literally hundreds of artists, from Rod Stewart and Jeff Beck to The Grateful Dead and The Chieftains and all stops between. Also off this album was Come Away Melinda, which was later included on the first ever rock compilation album, Rock Machine Turns You On. By 1968, everyone  in Europe was courting Tim. His trio then included John Bonham on drums and Aynsley Dunbar, who as well as playing on Top of the Pops, played alongside Pink Floyd at the height of their success at the famous Saville Theatre. George Harrison wanted to produce him and he was even shortlisted as Brian Jones' replacement in The Rolling Stones.

The picture begins to slip slowly out of focus from here on - Tim was continuing to drink heavily and his recordings, although receiving critical acclaim, never had any great commercial success. and by 1973 his record label Playboy Records sinks without trace. By 1975, Tim was going through some major changes. He went to college, took a wife (his first), became a stockbroker, lost contact with the music business entirely and spent most of his time as a full on alcoholic. In 1990 he entered recovery, and in 1998, he is 8 years clean. He has now given himself up to the inevitability of his history and moved to England to write, sing, perform and live, where he has, once again, won the hearts of all who have seen him or who remember him. Since his return, he has played The Royal Albert Hall with Nick Cave, a great fan who covered Tims Long Time Man on his last album. He has headlined and sold out The Royal Festival Hall in 97 and 98 and has featured on Jools Holland's Later programme in December 98. He has just finished a highly aclaimed acoustic tour with Arthur Brown & Cheryl Beer, making many new fans along the way.

Along with Lou Reed, Tom Waits, Neil Young and Leonard Cohen, Tim is a truly original and authentic voice that remains undimmed by the passage of time, his true worth may have not been represented in commercial terms, but his credibility and integrity are indelible.

CD'S AVAILABLE INCLUDE
American Son ( Buy it today! )


---
Brief history
His first professional experience was with The Smoothies  two members, John Phillips and Scott McKenzie, later achieved musical notoriety. In 1962, he and Michael Boran from The Smoothies worked as Michael and Timothy, but Tim wanted something different.

He was introduced to Cass Elliot at a party in Georgetown, D.C. and they hit it off immediately. Still today Tim refers to Cass as the funniest and most talented person he has ever met. After trying a few songs together, they went on the road as The Triumvirate. In Omaha, Nebraska, they recruited James Hendricks before heading for New York City as The Big Three. During an intensive year, they recorded two albums, appeared on 26 national TV shows, and self-destructed after Tim found out that Jim and Cass had secretly married.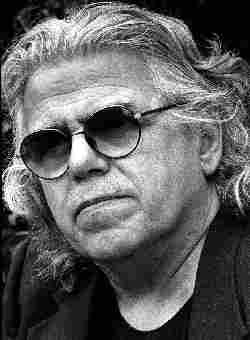 CBS, in the wake of their success with Bob Dylan, began looking for singer - songwriters and signed Tim to a multi-year deal. The blues, folk and rock influences made his first album impossible to market. It fitted no niche. Nonetheless, from the album cover to the use of quality young session musicians, David Rubinson, the producer delivered a classic album to CBS.

Jimi Hendrix picked up Tim's version of the traditional Hey Joe and made a European hit out of it. While Tim had his own success in the States with Hey Joe and the follow-up Morning Dew, a pirate disc jockey, Simon Dee, finally broke the writer himself in England. Signing to Hugh Hefnors Playboy records in London in 68.

Following this success, he spent the late sixties and seventies the following muso's as his band members,.  John Bonham, for three years  Tims drummer, Aynsley Dunbar, Alex Damovsky, John McVie, Andy Summers, Eric Weissberg, Russ Kunkle, Pete Seers and shared the bill with Traffic, Stevie Wonder, Simon and Garfunkel, The Doors, Uriah Heep, Johnny Mathis, Frank Zappa, Hendrix, Jeff Beck and Rod Stewart . The first CBS album was followed by several more excellent recordings from the USA  through to 74.

In the recent past Tim has appeared in 1996 Royal Albert Hall and in 1997 he sold out the Queens Hall, both spurning live albums. He was called upon by old friend  Robert Plant throughout 2000 to appear as special guest at most of Roberts Plants  Priory Of Brion, sell out tour of the UK  and Europe.

 Tim Rose still is an enigmatic performer and a true influence throughout the past four decades of popular music, his song writing and delivery remains ageless. A legend.

In the folk - rock archives it will be recorded that the history makers in,.. JIMI HENDRIX and LED ZEPPLIN include Tim as the grand - father' of both their musical and inspirational family.
Links