KIKI DEE
Kiki's impeccable vocal abilities have established her impressive credentials as a musician during a career which has spanned some three decades. She has covered all bases - from classic interpretations of soul hits, to a repertoire of live and recorded material which includes eight UK Top Forty hits as well as masterful performances in major West End musicals.
It was in Bradford during the 60's that Kiki began her career as a vocalist with a local dance band. In 1964, her debut solo recording of the Mitch Murray song 'Early Night' led to a series of Phil Spector style tracks before Kiki moved on to cover contemporary US soul hits.
These skilful covers attracted the attention of Tamla Motown's executives and Kiki became the first European artist to be signed to the label. However, despite widespread critical acclaim, commercial success remained elusive until 1973 when Kiki signed to Elton John's label Rocket Records. The time was right, and the anticipated commercial success suddenly materialised.
'Amoureuse' (1973), the first single from the Elton John produced album 'Loving And Free', became Kiki's first Top Twenty hit and remained in the charts for thirteen weeks. Following singles were 'I Got The Music In Me' (1974) and 'You Don't Know, How Glad I Am' (1975).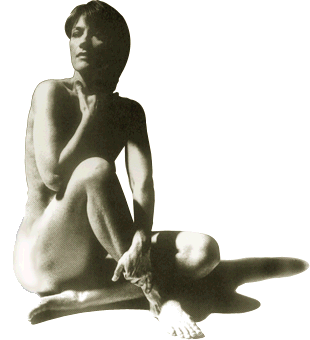 1976 was Kiki's year. 'Don't Go Breaking My Heart', the duet with Elton John, became a surprise number one single in both the US and UK. Subsequent chart hits for Kiki in the 70's and early 80's include 'Loving and Free', 'Amoureuse' reissue (1976), 'First Thing In The Morning' (1977), 'Chicago' (1977), 'Star' (1981) and 'Perfect Timing' (1981) taken from the album of the same title.
Rising to a new challenge in 1984, Kiki took her first singing and acting role in the West End hit 'Pump Boys And Dinettes'. She went on to star in Willy Russell's award-winning Blood Brothers, for which she was nominated for a Laurence Olivier Award.
In between Kiki took time out to work on an album with Dave Stewart in 1986 and to record vocals for Elton's studio album The One. In 1993 Kiki took the chart by storm again with 'True Love', the duet with Elton John.
Exciting...intimate...
Whether performing live or through their recorded music, what excites and motivates this truly open and sensitive creative partnership is connecting with the audience.
"If we know we have touched someone and made a difference in some way, then everything begins to make sense" explains Carmelo.
"We use our music as a form of communication but we also want tio have fun through it and create something positive, uplifting yet thought-provoking".
Kiki Dee and Carmelo Luggeri have been creating original music for the last few years, which has been quite a departure from what you might expect. But today, pushing boundaries is the name of the game, and they do this with recordings varying from the live 'Almost Naked', featuring only voice and guitar, to the haunting and ambient production of 'Where Rivers Meet' with its unique texture of east/west influences that create an amazing journey.
They have just finished recording their third album together, which is due to be released in the Spring, 2004.
The collaboration of Kiki Dee and Carmelo Luggeri brings together their eclectic backgrounds from the worlds of soul, pop and rock and results in acoustic act that pushes the boundaries and takes the listener on a journey through the emotions.
Since they first started working together 7 years ago, Carmelo and Kiki have been on a journey that has not only resulted in beautiful music that speaks straight to the heart, but also on a road of growing and learning for the guitarist and vocalist. They are equally at home doing an acoustic arrangement of a known song or experimenting with Indian drones and tablas.
Authentic...mature...
Their music expresses a real authenticity about who they are, where they're at and what they want to say. Nothing is contrived or manufactured. Kiki and Carmelo are two song-writers and musicians in control of what they produce and focused on where they want to go.
"We've both been writing and performing for a long time" said Kiki " and our work together now is all about taking our experiences and putting what we've learned into our music" she added.

CARMELO LUGGERI
Carmelo's abilities as a guitarist, composer and producer have taken him on a rich and interesting musical path over the last two decades. Born in England of Italian parents, Carmelo was mainly self-taught with some classical training. It was whilst sitting on a beach in Italy that he first heard Santana's 'Samba Pa Ti'. This was the defining moment when he fell in love with the guitar and decided a life in music was for him!

He was signed to Bill Wyman's Ripple Productions as a writer and artist collaborating with him on several projects. He worked with Julian Lennon and they co-wrote "OK FOR YOU" on the multi-million selling album "VALOTTE". He has performed and recorded with a wide variety of artists including Andy Williams, Paul Rogers, Kenny Jones, Phil 'Animal' Taylor (Motorhead), Ray Cooper(Elton John), Chris Rea, Jack Hues(Wang Chung), Pete Sinfield(King Crimson, ELP, Celine Dion) and Ralph McTell.
For Billy Connolly he created the "Watzin' Matilda" re-work used for the "WORLD TOUR OF AUSTRALIA" series and produced "STEALIN'" for the film "STILL CRAZY" starring Jimmy Nail. During a spell living in San Francisco, Carmelo produced and wrote tracks for the west coast soul outfit 'SFO' featuring vocalists Martin Scott and Rudi Wilburn from 'Pride and Joy'.
After being commissioned to make acoustic albums for TV and film, Carmelo's interest in acoustic and ethnic music grew. This coincided with his meeting with Kiki Dee, when he co-produced two tracks with Gregg Penny (KD Lang, Elton John) for her Greatest Hits Album. This meeting was the start of Kiki and Carmelo's musical collaboration which led to their acoustic album 'Almost Naked' and UK tours.
Kiki and Carmelo's musical backgrounds, influences and their combined interest in exploring the cross over potential of east and western musical genres gave birth to the haunting and magical album 'Where Rivers Meet', the second album by Kiki and Carmelo
The first joint effort between Kiki Dee and Carmelo Luggeri, Almost Naked, was recorded live and featuring only vocals and guitar.